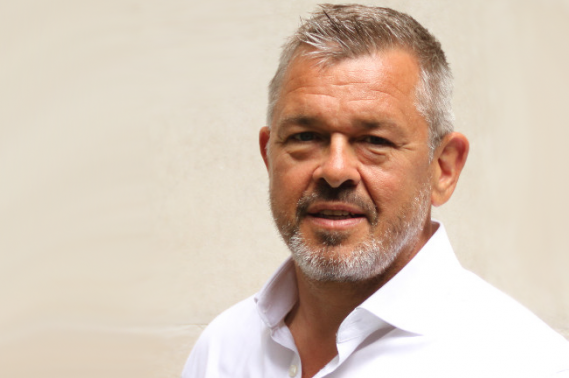 Spearheading a 'buy and build growth strategy'
For Matthew Parker, chief executive at London-based software solutions and cloud provider Babble, an effective sales strategy is the key driver of business growth.
"I always remember Bucky, my coach in the US, telling me that sales can solve a multitude of business issues . As long as you have a good sales approach, you can fix anything else in the business," he says.
Matthew, in his mid-50s, started his career as a sales director at an HR solutions company before becoming the managing director of European recruitment platform StepStone. During his seven years leading the firm, he transformed StepStone from a startup to one with annual turnover of $100m before the company was acquired by publisher Axel Springer in 2009.
Now chief executive of Babble, Matthew is taking the same dogged approach to growth. Since joining the company in 2016, he has spearheaded a 'buy and build growth strategy' by focusing on both acquisitions and organic growth. In the past six years, the company has acquired more than 20 businesses – thanks to the support of external investor Graphite Capital – and there are plenty more in the pipeline.
"Acquisitions have always been core to our strategy. It's what drives our business growth because we benefit from fresh insights and experience. Because we acquire companies all over the UK, it also means we can offer more personal services to businesses while at the same time providing the benefits of a national organisation. We hope to one day have local 'hubs' in every country in the UK," says Matthew.
Matthew has big plans for Babble. Its solutions appeal to SMEs in all business sectors including telecommunications, hospitality and insurance. And despite the current economic uncertainties, he believes current and potential customers will be looking to achieve significant savings by moving to cloud-based technologies offered by Babble – a trend started by the Covid-19 pandemic when remote working surged. 
Matthew believes Babble has the potential to be the largest cloud service provider in the UK and expects the company to double in size over the next couple of years. Revenue jumped by 34% to £24.7m in 2021, with gross profit rising by a quarter to almost £12m.
But Matthew's vision for the company goes beyond growth and sales targets. Most importantly, he wants to continue driving a business that looks after its staff and that people feel proud to work for. He has introduced a nine-day fortnight for the company's 100 workers, which has been a "massive success", and employees are given feedback every alternate Friday to boost engagement and make sure they feel rewarded for their hard work. 
"My aim is always to get the growth stuff right, then get the people stuff right. We should be an organisation that people love working for and would want their kids to work for. I think we have achieved that so far but as we grow it's important to make sure staff continue to feel valued and part of a close-knit team."