Do you need a degree to become a high-growth CEO?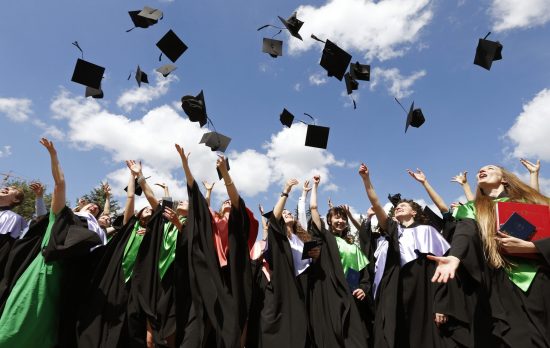 A university education was once a relative rarity at the upper echelons of British business, reflecting both a distaste for business among graduates and the lower level of general participation in higher education, which hovered around 15% before 1990.
Since then, this proportion has risen dramatically, doubling by the millennium and reaching around 50% of young people today. This has affected business too. With graduate schemes long the primary entry point to large corporations, it is unsurprising that 97% of FTSE 100 CEOs now have at least a bachelor's degree.
However, this trend is not fully reflected when looking at the leaders of the 100 Growth Index companies, the fastest-growing in the UK over the past two years. More than three in ten (31%) didn't attend university.
This surprised us, and it raised the broader question of how important a degree really is for a start-up or scale-up CEO.
Let's take a step back first. What determines whether someone is likely to be successful as a high-growth leader? Success in any business environment usually comes down to determination, ambition, initiative and hard work; general intelligence, good judgement and ingenuity; and people and leadership skills. Relevant experience, decent contacts and a spot of good fortune won't go amiss either.
For entrepreneurs and leaders in high-growth environments, you can add a couple of additional factors: a healthy appetite for risk and an inclination to do things differently.
Looked at that way, what does a degree really tell you? It tells you that a person is smart and maybe something about their work ethic, but nothing about the other key factors. Not having a degree tells you very little, other than perhaps that the person has taken an unconventional route to the top.
This is why ten or 20 years of experience counts for so much more than the three or four years spent studying before beginning your career. It is more substantial, more recent and more relevant to your capabilities or potential for leadership and top-level decision-making.
This isn't to say that education doesn't matter – on a macro level, the UK's relatively low level of formal management and business training is one of the factors typically given to explain our lower productivity than countries like the US and Germany, where MBAs and PhDs are more common among CEOs.
Indeed, the proportion of GX leaders with degrees is much higher in certain sectors that typically require technical knowhow. Nine in ten of our fintech leaders are graduates, for example, with two having PhDs. For healthcare, it's 11 in 12, with three having PhDs.
On the other hand, only half of Growth Index construction bosses went to university, and 44% of utilities CEOs. For retail it's 75%, which is higher than tech, where 68% are graduates.
Perhaps that shouldn't be a surprise. Look at the tech sector's hall of fame and you'll find a great many drop-out founders from Bill Gates and Mark Zuckerberg to Daniel Ek and Ben Francis.
The lesson, if there is one, is that when it comes to extraordinary leaders and companies, the exceptions are far more important than the rule. Most of them have degrees either because that's the norm in their industry or in society at large – and not having a degree should never be taken to mean they are somehow less qualified to lead.