The definitive ranking of the UK's fastest growing businesses.
It's never been easy to grow a business at the rate that the companies on Growth Index 2023 have achieved. It's all the more remarkable that they achieved it during a two-year period that saw the last throes of Covid lockdowns, soaring inflation, simmering industrial unrest, supply chain disruption, constricted household spending power and economic stagnation, all wrapped in a neat bundle of uncertainty.
The 2023 leaders we've spoken with so far certainly don't seem phased. They're more concerned with applying data to creativity in mobile games (Tripledot Studios), testing their latest lipstick range (the irrepressible Marcia Kilgore, of Beauty Pie) or finding the social influencer collaboration to crack America (our winner, Swansea's AU Vodka).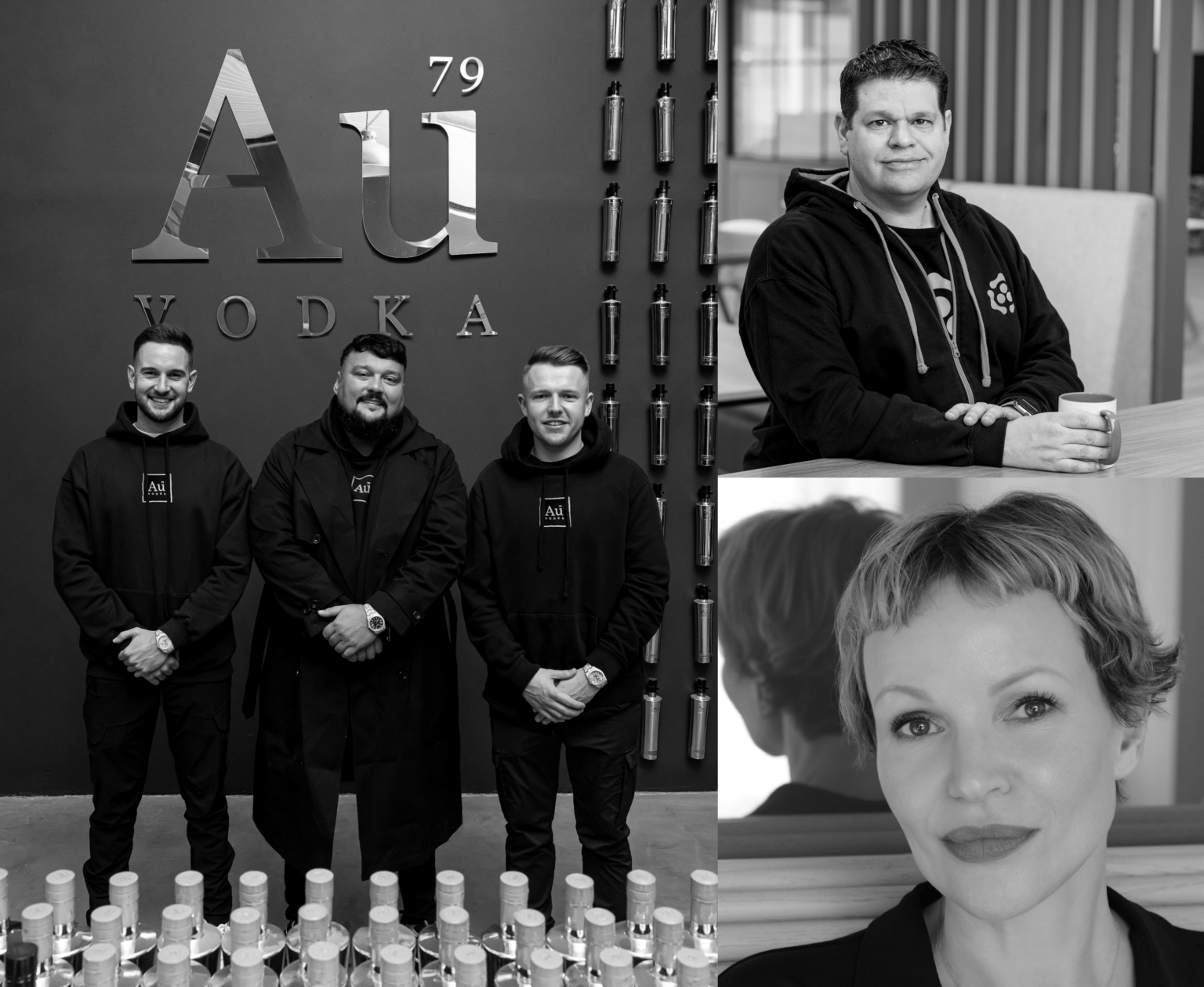 London, the South East and the East of England dominated last year's Growth Index. They are still the three top regions this year, but their lead has undoubtedly slipped.
Taken together, they account for 56% of total sales (down from 81%), seven of the top 10 companies by CAGR (down from 10) and four* of the top 10 by sales (down from nine). The capital itself has 32 companies, down from 47.
It would be refreshing to say that this speaks to a great rebalancing of the UK economy, with the North West (nine vs five last year) and Wales (four, up from one) particularly benefitting.
Let's not get ahead of ourselves. Not every region has benefitted from London's retreat – the North East and Northern Ireland both failed to produce a single GX company, the latter perhaps reflecting the uncertainty around post-Brexit trading arrangements over our reporting period. Besides, the likely reason for London's fall is the poor year for tech and fintech, two of its flagship sectors (you can read more about this in the full report).
What we can say from the success of companies this year throughout so many UK nations and English regions is that growth potential is not limited to London and its hinterlands: opportunities are to be found everywhere for those ambitious enough
to look.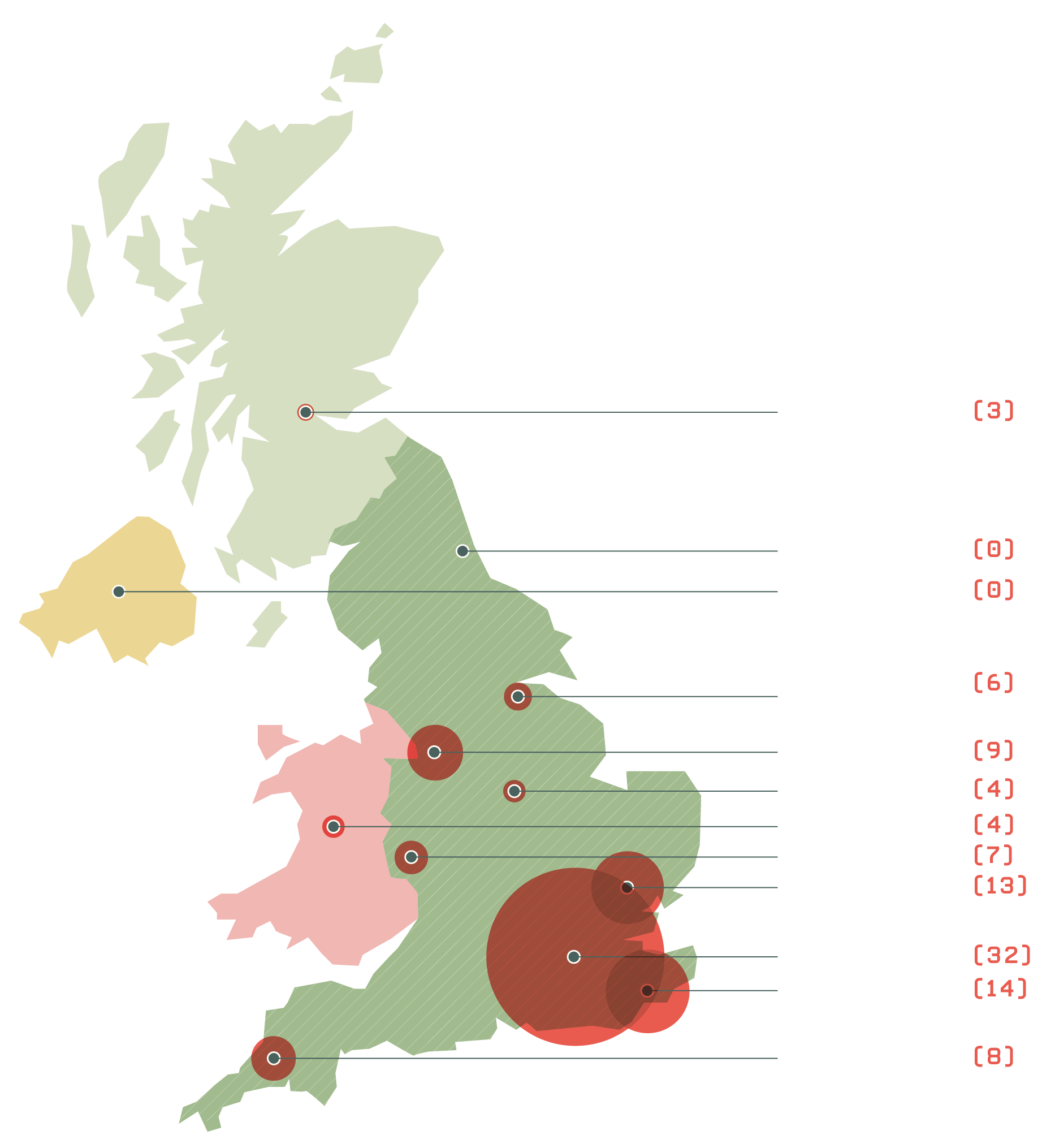 Growth Index continues to have more female-led companies than the FTSE 100 (12 vs seven), but this still reflects a decline from last year, when there were 16.
Interestingly, female leaders were more likely to have received venture capital or private equity funding than their male counterparts – 58% (seven of 12) for women, 39% (34 of 88) for men.
This goes against the pervasive trend of female entrepreneurs receiving a disproportionately tiny share of equity fundraising – only 0.9% of venture capital invested in European start-ups goes to female-founded companies, according to Pitchbook.
However, the quantum raised by GX female-led businesses was still substantially lower than their male-led peers (see chart): their combined funding of $298.6m represents only 6.4% of the GX total.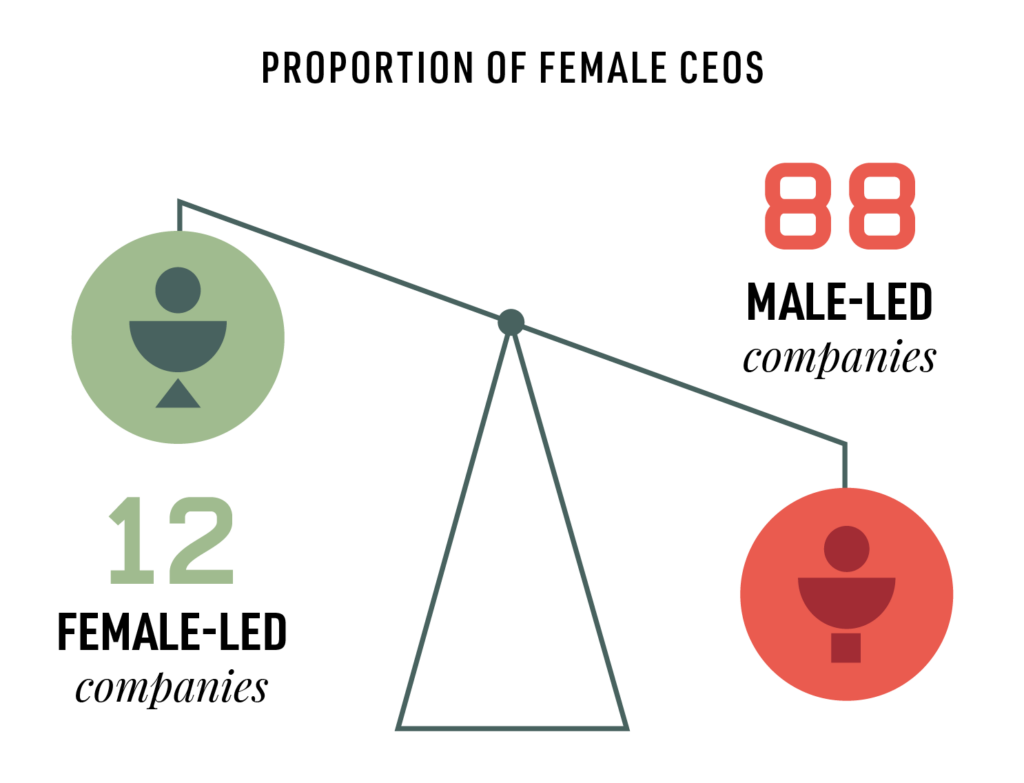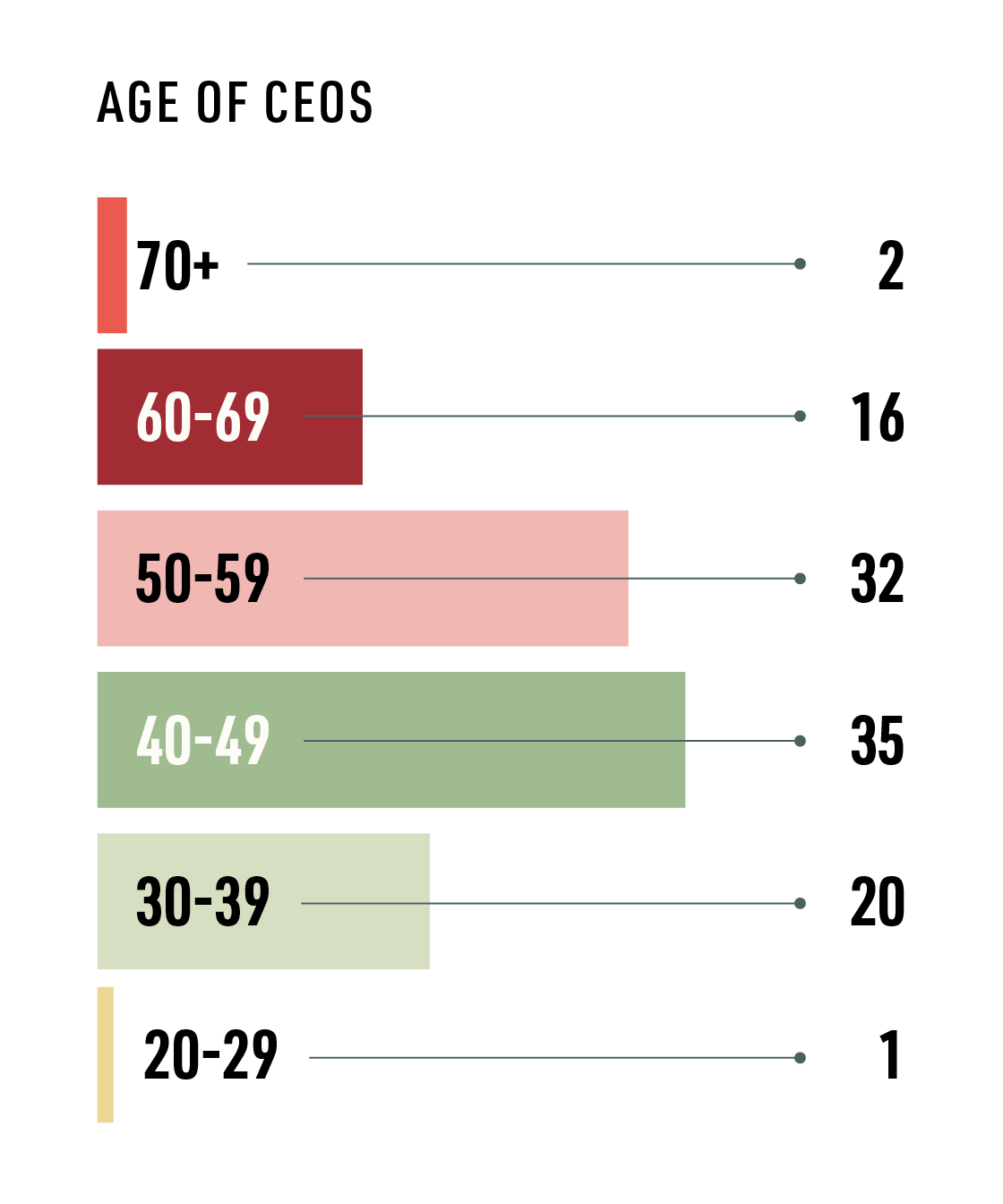 The Silicon Valley myth-makers may suggest that the ideal age for a start-up founder is 18, plus however long it takes to drop out of university. But our list shows that hard work, fresh thinking and ambition don't have an expiration date.
Most GX leaders are in their 40s or 50s, having accrued substantial experience, and while our winners – AU Vodka founders Charlie Morgan and Jackson Quinn – are also the youngest on the list, there are more GX leaders in their 70s than in their 20s.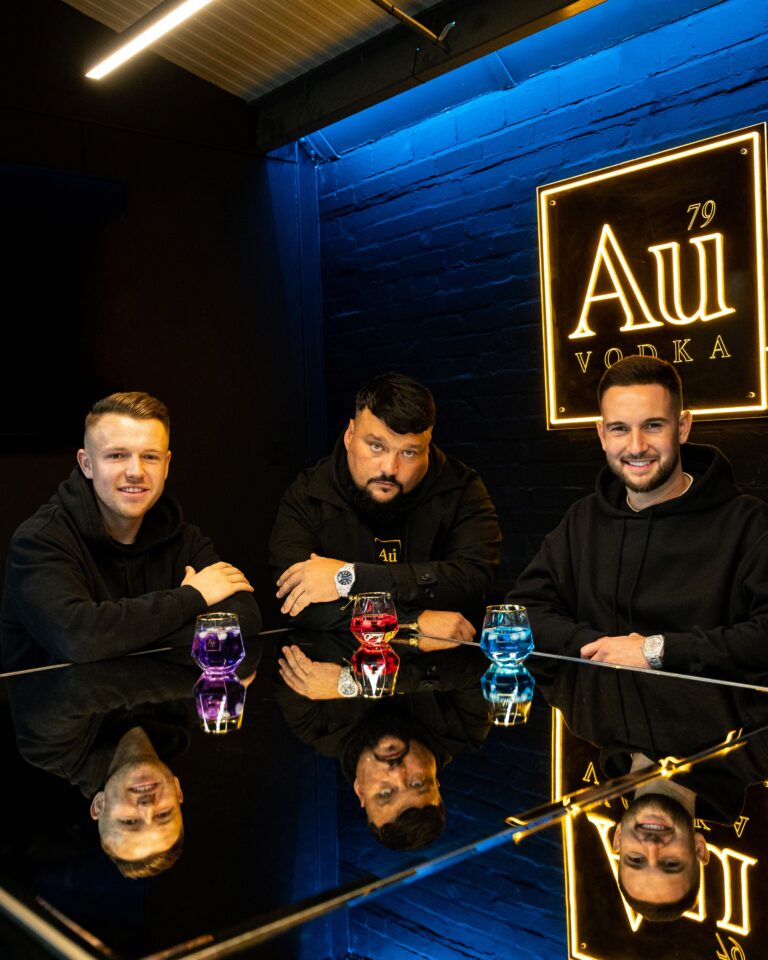 The chemistry swots among you may find it fitting that this year's fastest-growing company is named after the chemical symbol for every winner's favourite element, gold.
GX winner AU Vodka has dazzled the drinks industry with its signature gold bottles – concealing often startlingly-coloured spirits – and its highly effective social media and influencer marketing.
Co-founders and managing directors Charlie Morgan and Jackson Quinn had the idea in 2015, when they were 19 and 21 respectively. Noticing that their friends were all receiving clear premium vodkas in clear bottles for their birthdays, they saw a market gap for something with more visual impact.
"We were super young and naive. We thought it was easily achievable to overtake [leading premium vodka brand] Grey Goose in the UK market. That is a really ambitious task, but in hindsight it was a great attitude to have," says Morgan.
DOWNLOAD AND READ THE 2023 REPORT