How to stay agile as you scale
GX leaders offer their advice for retaining entrepreneurial spirit.

No company stays young forever. With success comes size, and size inevitably slows you down: eventually, today's disruptors will themselves be disrupted. 
Fortunately, no one said this has to happen any time soon. The smartest founders recognise that some businesses 'age' much better than others. They embrace the discipline and efficiency of scale without abandoning their entrepreneurialism, enabling them to continue to grow faster, for longer, than their peers. Here's how.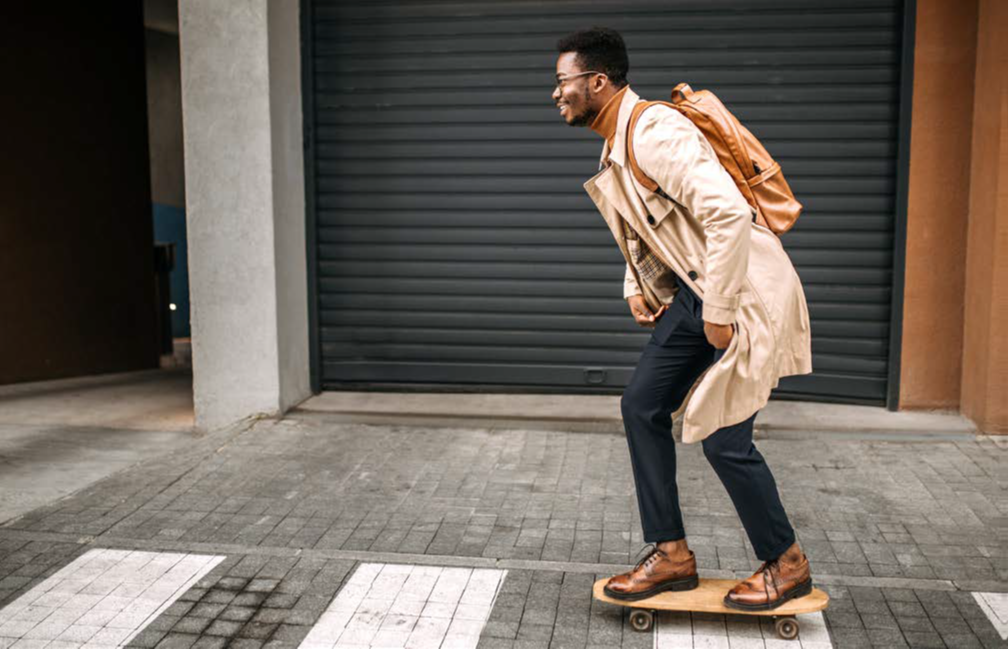 The essence of agility is making decisions – and therefore jumping on opportunities and dodging threats – quickly. And at scale, there just isn't time for the CEO to do it all themselves.

"I've been asking my CTO for a cloning machine," jokes Melissa Snover, founder and CEO of 3D-printed supplement company Nourished, which makes its Growth Index debut this year. "The truth is, it is more difficult as a founder to be impactful for every team member as we get bigger."
Speed at scale requires decentralisation and empowerment. Your own role therefore needs to evolve as headcount grows, from the decision maker to a leader of decision makers.
If you're not a team player, you're going to struggle. If you're not ambitious, not smart or haven't got a growth mindset, you're going to struggle

"When we were five or ten people, I did everything from product to accounting to reviewing contracts to negotiating lease terms," says Lior Shiff, whose mobile gaming company Tripledot Studios has grown to over 400 people working in multiple sites and countries (see interview on page 14). "Now I try to hire someone who's better than me at each function, freeing my time to do other things. I'm trying to make myself redundant, in a way."
For empowerment to work, you need confidence that people have the hard skills to do the job, and that you aren't hiring more people than you actually need. But to avoid costly 'organ failure' and to retain your entrepreneurial spirit, you also need to hire for cultural fit.

This is far from a given – not everyone has the mindset to thrive in highgrowth, rapid-change environments. "If you're not a team player, you're going to struggle. If you're not ambitious, not smart or haven't got a growth mindset, you're going to struggle," explains Huel CEO James McMaster.
HARDWIRE THE CULTURE FOR SPEED
An agile culture depends on a lot more than the personalities and values of the people joining the team. It requires streamlined decision-making processes that don't have too many layers of review, which means that targets and incentives have to support a higher degree of measured risk-taking.
It also requires a predisposition towards innovation via testing and iterating rather than drawn-out modelling and analysis, and a clear focus on what innovation is trying to achieve.

"We have a list of what it means to be a 'Hueligan' [a Huel employee]. The top one is 'make customers happy'. We're obsessive about it: the speed of delivery, how the package shows up, the instructions people get, our response times on social, how easily people can change their orders, even how we describe the product in the press," says McMaster.
For test-and-iteration to work, it's important to equip people with the tools to do it properly. Fashion phenomenon Sosandar's success is rooted in its ability to understand its customers, say co-founders Ali Hall and Julie Lavington, and that is underpinned as much by data analytics as intuition.
"The intuition comes from being where customers are, looking at what they're looking at on social media, seeing how they behave, watching the same TV shows. The data really backs that up. It's minute by minute, hour by hour, real time, on a daily basis," explains Lavington.
RECAST YOURSELF AS A STEWARD
The CEO's role in a growing, agile organisation is largely to protect and preserve these things: role-modelling, articulating and reinforcing the company's culture and vision. This means monitoring what people feel and think, for example through staff surveys and all-hands meetings where it's safe to speak up about what isn't going well.

Nourished's Snover says it's important to spend as much time as possible with different teams to reinforce their culture of inclusivity, empathy and hard work, and that this applies as much to other company veterans as to her as founder.
"Most of our team stays, so we try to make sure the people who have been here the longest are able to continuously disseminate our culture. And when something happens that doesn't align with it, we nip it in the bud right away. We don't allow for toxic behaviour, that's non-negotiable," she says.
Doing these things may not prevent a growing business from maturing altogether: it will never be the same scrappy start-up with 500 people that it was with five. But with care and attention you can give it a fighting chance of staying young at heart, with the capacity for reinvention.
Investing time into culture at an early stage – and recognising your role as its steward – can go a long way towards ensuring that the business holds onto its entrepreneurialism even when it outgrows your ability to remember everyone's name.