Despite the challenges of the last three years, growth has come as a result of creativity, pivoting, innovating and technology.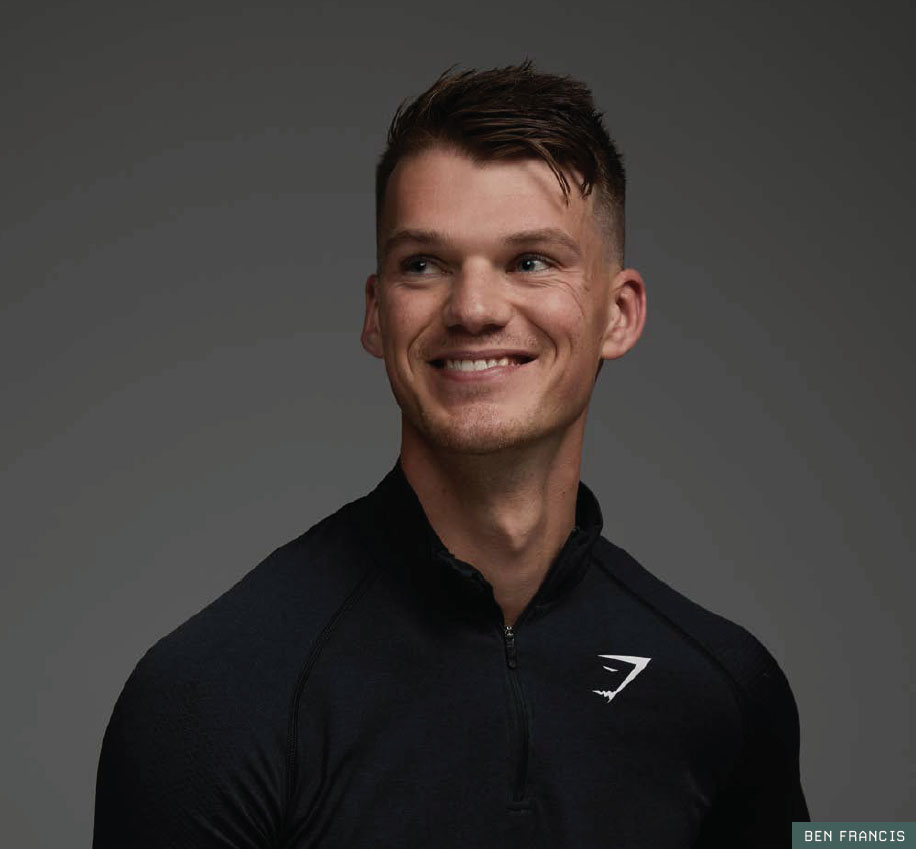 Billed as the UK's answer to Nike and Adidas,
Gymshark has attracted loyal fans the world over for its performance fitness apparel and accessories. Whilst the press celebrate the former pizza-delivery boy becoming a paper billionaire, business insiders admire Ben's focus, quest to hire the very best global talent, creative social marketing and ability to anticipate market changes. With the company opening a store on London's Regent Street in 2022 whilst continuing its US ascent, we look forward to seeing what comes next.

Founded 2008
London & Sydney
Iain Canning & Emile Sherman

See-Saw Films leads an impressive charge from the creative industries, with four film, media and TV firms making the top 100. Much of the independent Anglo-Australian production house's success over the past few years is due to 'subversive' Netflix Western The Power of the Dog, which earned Jane Campion the Best Director gong at the 2022 Academy Awards. It's hardly a one-hit wonder, either – See-Saw also produced Oscar winning flick The King's Speech in 2010, as well as 2016's critically-acclaimed Lion.

You may not have thought the past two years would have been a good time to run coworking spaces, the most famous of which, WeWork, suffered a dramatic fall from grace. But in many ways the new era of hybrid working is an ideal opportunity for the likes of Fora Space, which offers upmarket shared offices for the likes of Sony, Plain and the British Fashion Council. A standout performer in its sector, it is notable for its emphasis on wellness, with complimentary yoga and exercise classes for its residents.

If you've ever seen one of the PCR instruments used to sequence Covid RNA, you'll know they're rather large and very expensive. Oxford University spin-out Oxford Nanopore combines nanotechnology (hence the name) with electronics to allow sequencing to be done in tabletop or even handheld devices, with relative ease. The fundamental technology, which could be used for all sorts of biological analyses, has the potential to be used in labs and clinical settings around the world, including in poorer areas which currently lack the infrastructure to do so.

On one level, delivery app and takeout enabler Deliveroo has struggled in recent years, having what the FT called "the worst IPO in London's history" in March 2021. At the Growth Index, though, we know that there's a lot more to success than a share price. Deliveroo has kept its foot to the pedal, continuing to grow as it pivoted to offer grocery deliveries during lockdown, even as its service allowed restaurants to keep operating.

To lager-swilling sceptics, the craft-beer
boom of the 2010s may have seemed distinctly frothy, but demand has proved resilient. Beavertown, the only beverage-maker to make the list, now brews 90 million pints a year, with standout tipples including the delightfully-named Neck Oil and Lupuloid. Founded by the son of Led Zeppelin's Robert Plant, Beavertown's success has been underpinned by edgy branding and, no doubt, the £40m provided by Heineken in 2018, in exchange for a 49.5% stake.

If we all end up living virtual lives in the metaverse, à la The Matrix, then it's possible that much of the infrastructure will be built by Improbable Worlds. This unicorn – which was founded by former Cambridge computer science students, and which recently raised $150m in a round led by existing investors Andreessen Horowitz and SoftBank – provides technology for sectors ranging from gaming to military training. Its B2B platform Morpheus, meanwhile, is designed to allow firms to create their own multiverses for customers.