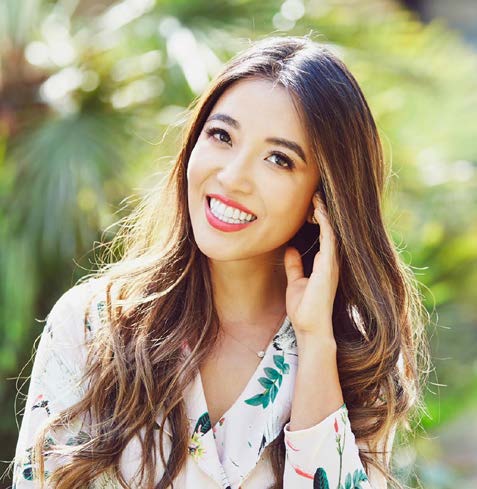 To help create a
healthier, greener,
more empowered world
What started as a tiny market stall business in 2004, when 15-year-old entrepreneur Susie Ma wanted to help her mum with the bills, has grown to become a multimillion-pound skincare brand. Tropic Skincare turned over £140m in 2021, with 400 employees in its HQ and over 20,000 brand ambassadors selling its Australian-inspired range. We caught up with Ma to find out her secrets of scale.
MANY PEOPLE WILL RECOGNISE YOU FROM BBC'S THE APPRENTICE.  HOW DID APPEARING ON THAT SHOW CHANGE THE TRAJECTORY OF THE BUSINESS?
A year after the show, Sir Alan Sugar asked what I'd been up to. I showed him how much money I was making and he asked me how much I wanted for a  0% share of my business. He invested £200,000 in 2011. We haven't had a penny of investment since. We looked at our go-to-market plan and decided on a direct selling model, initially with 400 ambassadors, creating a flat  structure that was generous in sales commission and training support for our sales team.
HAS THIS AMBASSADOR SELLING STRUCTURE HELPED YOU TO SCALE?
There are plenty of direct-selling businesses in beauty in the UK that have not been able to make it work. Part of the reason for our success is our laser focus on what we want to create. Growth and profit were never a part of our plan. My goal has always been the happiness of our staff, customers and ambassadors. Our wider purpose is "to help create a healthier, greener, more empowered world". Teams and customers are attracted to that.
YOU HAVE AN INTEGRATED BUSINESS MODEL – HOW HAS THIS HELPED GROWTH?
We're able to be a lot nimbler because we're in control of every process. We have our own lab with a team of chemists and biochemists, which means we
own all our formulations and can be very quick to add ingredients. We control every stage of the manufacturing process, which means that we're able to  respond to demand very quickly –scaling up production when needed.
WHAT IS ON THE HORIZON FOR TROPIC SKINCARE?
We are only UK-based right now; we've not spread our wings abroad. So over the next few years, I'd like to expand internationally.