The UK needs more than one growth engine
The companies on this list are achieving exceptional things and deserve our warmest congratulations.

Wouldn't it be amazing if we had more of them? For too long, we've been like a plane running on one engine, with opportunity limited for large sections of the population. To unleash the UK's full potential we need to get the whole country firing.
As advocates for good growth, we regularly grapple with the deeper issues and there are two in particular that we believe can and must be addressed.
The first is to democratise opportunity. Starting and scaling a business is always tough, but it is even tougher if you don't know the rules of the game. Many potential entrepreneurs lack the family and social networks that provide business knowledge, experience and hacks that can make it easier to succeed. Furthermore, many don't fit the cultural expectations of potential investors, banks and institutions. The outcome is that only 1% of founders receiving seed funding are black, the proportion for women is similar and according to Cornerstone Partners three-quarters of funded entrepreneurs come from higher socio-economic backgrounds.
We need to be conscious about opening doors for these millions of ambitious, talented game-changers, and equipping them to succeed, no matter where they live or what they look like. We welcome the efforts of organisations like Alma Angels, Cornerstone, Impact X Capital and others to bring this about, but there's more we can all do, not least through role-modelling, mentoring and peer support.
We need thriving ecosystems across the country. The East Midlands, once a powerhouse of the Industrial Revolution, has only four companies on this list. The North East and Northern Ireland have none. This is no surprise considering how many of the UK's world-class industries are deeply rooted in London and the lack of investment in the regions since the fall of heavy industry in the '80s.
The fact that this year's GX top three companies are from Wales, the South West and Scotland shows it is possible to grow without uprooting to London, but we need to go further.
The best ecosystems, like Silicon Valley, can become perpetually successful but you can't just will this into existence – it takes time and vision. Perhaps if we were to create strategic partnerships between local government, universities, accelerators, VCs and businesses, then regions could leverage local expertise, strategic grants, loans and tax breaks to build the industries of the future across the country.
We know this approach works because it has happened before. The creation in 2007 of the Massachusetts Life Sciences Center, for example, resulted in the state becoming the world's leading life sciences cluster, employing tens of thousands, with vaccine pioneer Moderna among its success stories.
Ultimately, we need to unleash the astonishing potential of the UK's high-growth companies, through a combination of strategic partnerships and widening opportunity, so they can renew and enrich our economy and bring greater prosperity to all.
It is time to talk in detail about how – and then make it happen.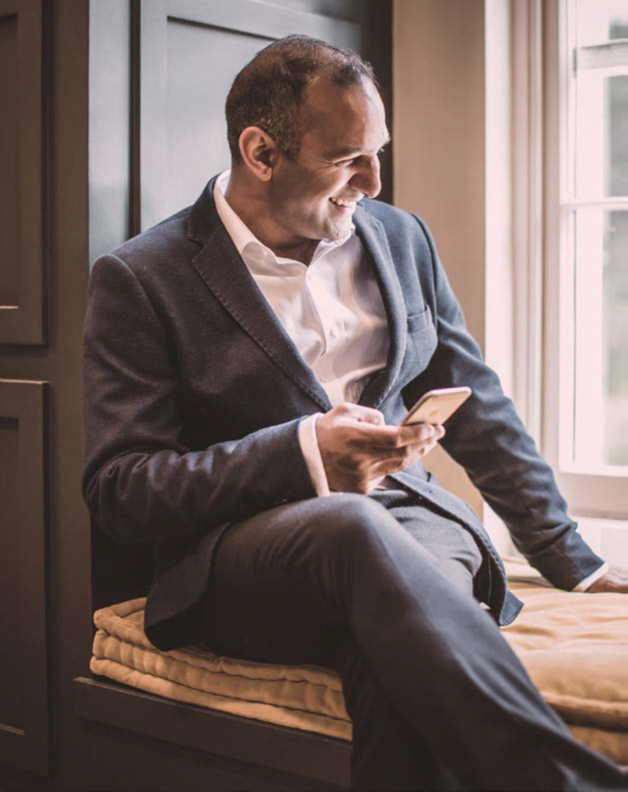 Ultimately, we need to unleash the astonishing potential of the UK's high-growth companies