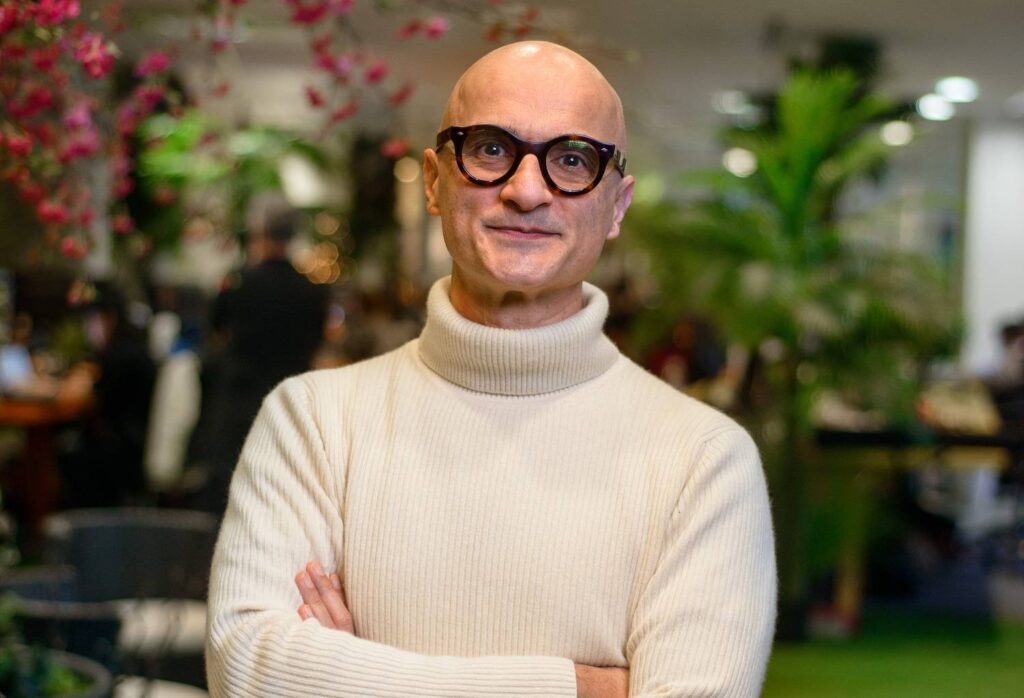 Scratching the surface of a $10tn industry
Babylon Health offers a solution to one of life's most frustrating problems – getting easy access to a doctor. The company  gives patients quick access to GPs, nurses and pharmacists through virtual video appointments and works in conjunction with the NHS through its GP at Hand app. 
Babylon, which was founded in 2013 by Anglo-Iranian entrepreneur Ali Parsa, now has a presence in 15 countries. It helped a patient every six seconds in 2021, and is one of the world's fastest-growing digital healthcare firms.
So much so, in fact, that it came third in the inaugural Growth Index ranking of the UK's fastest growing companies across all sectors. Annual revenue increased at a compound annual rate of 344% over the past two financial years, and it anticipates hitting $1bn in its 2022 financial year.
Parsa, Babylon's chief executive and chairman, says countries should be more proactive in their approach to healthcare. He believes patient data should be captured and regularly monitored to help prevent healthcare issues before they arise, and he also believes artificial intelligence could be used more extensively for diagnoses. 
But he says countries such as the UK have a long way to go in improving the ground roots of their healthcare systems before the power of technology can be applied.
"The NHS is structured in a way where there are higher cash incentives for hospitals and limited incentives for GPs – so it's no wonder there are long wait times to see a doctor. There needs to be much more investment so people have access to GPs and doctors more frequently, which would reduce the number of emergencies and put less pressure on hospitals," says Parsa, who previously created private healthcare provider Circle. 
Due to the constraints and complexities of the UK's healthcare sector, Parsa is now concentrating on growth beyond the UK. Babylon, which employs 2,500 people, listed on the New York Stock Exchange in October 2021, raising around $460m, and the US is now Babylon's biggest market in terms of revenue. 
Parsa's mission is to make high-quality healthcare accessible and affordable for everyone and he is confident artificial intelligence is the future of medicine – meaning computers can diagnose illnesses and reduce the burden on doctors. 
"Healthcare is a $10 trillion business so Babylon has barely even scratched the surface. There is still so much more we can achieve," he says.