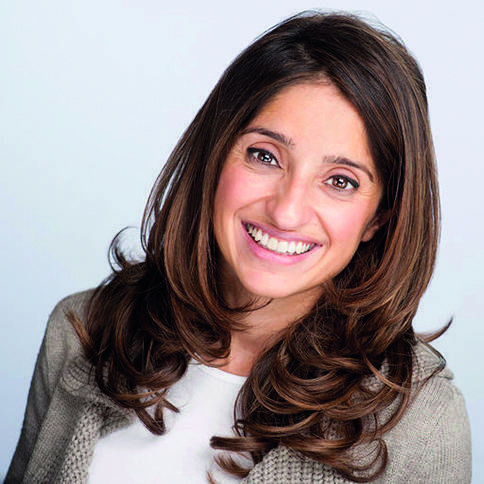 The pandemic forced us to grow quickly
Beauty Pie, the online beauty membership service founded by the serial entrepreneur behind Soap & Glory and FitFlop, saw turnover increase 140% during the Covid-19 pandemic as Britons quickly adapted to shopping online for makeup and skin products.
Beauty Pie's annual revenue hit £39.8m in the 2021 financial year, helping it into ninth position on the Growth Index of the UK's fastest-growing companies. It is expected to surge again this year after a $100m investment – led by venture capital firms Index Ventures and Insight Partners – to help the company expand overseas and offer new product ranges.
"In March 2020, we were a relatively new business. When the Covid-19 pandemic hit, we suddenly had a lot of demand and for a while we had to temporarily suspend new memberships because our products went out of stock. So the pandemic forced us to grow very quickly – we expanded our supply chains and invested in getting our technology to where it needed to be," says Panni Morshedi, Beauty Pie's chief operating officer.
Beauty Pie, founded in 2016 by Canadian entrepreneur Marcia Kilgore, offers cut-price luxury beauty brands to its members for a price of £59 a year. Non-members can also buy directly from the website, albeit at a reduced discount. 
The company recently expanded into supplements and textiles, and plans to launch other products such as eco-friendly toothbrushes and potentially feminine hygiene products. Also in the pipeline are plans to launch a more tailored service, where customers enter details about themselves – such as their skin tone and hair type – to get product recommendations that suit their needs.
The beauty industry is notorious for waste, and this is something Beauty Pie is conscious of. The company aims to be net-zero, or carbon neutral, by offsetting delivery emissions and launching refills for products such as lipsticks and eyeshadows over the next few years.
Other ambitions include plans to expand internationally, boosting its presence in the US and launching into other countries in Europe.
Morshedi says: "Our goal is to be the place where women and men worldwide come for all their beauty and wellness needs. But Marcia's focus is to build a solid, sustainable business. We don't target huge growth at the end expense of our customers."