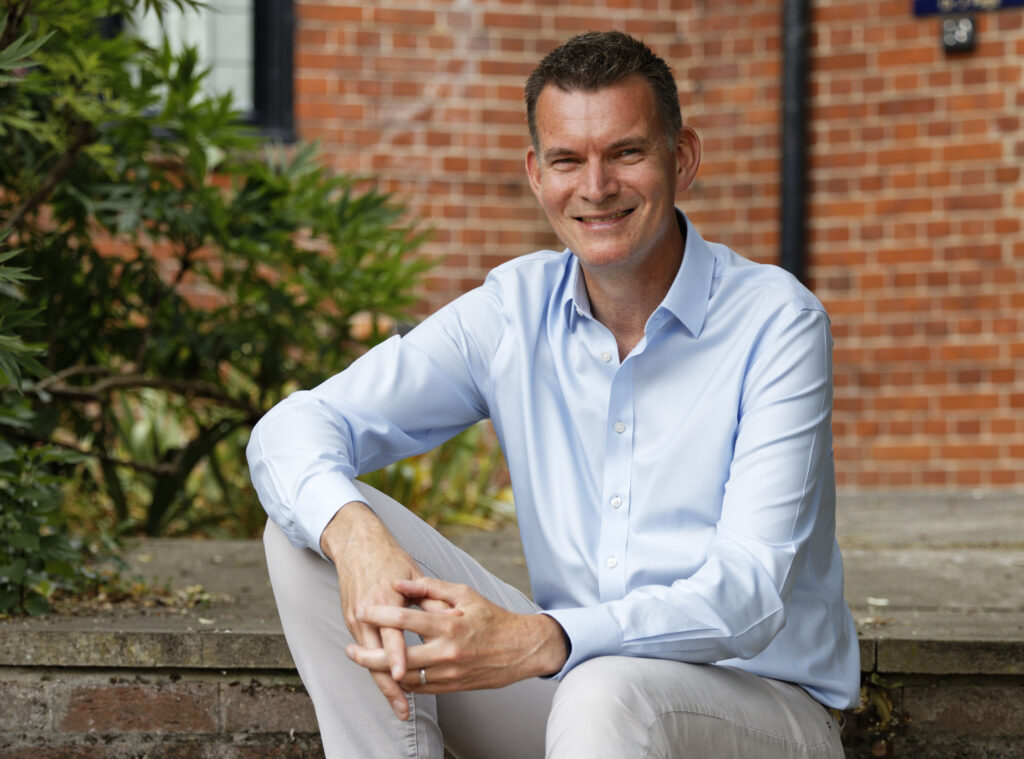 Developing treatments to suit everyday life
Cycle Pharma's mission is clear – to improve the lives of people with genetic conditions by developing treatments to suit everyday life. 
Unlike many other pharma companies that focus their efforts on launching new treatments, Cycle's aim is to improve drugs that already exist. Its leading drug, Nityr, is a tablet that treats hereditary tyrosinemia – a lifelong condition affecting the liver and kidneys that can be fatal if left untreated.
Before Nityr was developed, people with the condition relied on medicine that had to be kept in the fridge. Because Nityr is a tablet that can be kept at room temperature, it means patients can live their life freely and go out without worrying about how they will keep their medication at the right temperature.   
"We truly treat some of the most fragile members of our community with the drug products we have invented and developed here at Cycle Pharma. The heel-prick test done shortly after birth may reveal a genetic condition that has already changed a newborn's life from day one. They will require drug treatments for every day of their life going forward. It's an absolute privilege to be helping these people," says James Harrison, Cycle's founder and group chief executive.
The Cambridge-based company, founded in 2012, currently has four medications in its portfolio and others are in the pipeline. A drug to help multiple sclerosis patients will launch next year, as Cycle has improved an existing drug by making it easier for patients to swallow their medication.
Patient numbers for Cycle's drugs can be small – perhaps in the hundreds – but the company is profitable and revenue is expected to more than double to £50m next year when its multiple sclerosis drug is launched and could help tens of thousands of people.
"We focus on every single patient as an individual case. The conditions may be rare, but that doesn't make them any less important," adds James, who studied chemistry at Cambridge University before going on to run other pharmaceutical firms.
When Cycle has improved an existing medication, the aim is to keep the price at or below the original medicine. So revenue does not rise through price increases, but through growing patient numbers with the support of doctors and patients.
The company employs 70 people, expected to grow to 100 in the new year, with around half of those based in the US. Around 95% of Cycle's business is in the US because the country spends a significant amount on drug treatments, and having a market position there means it is easier to enter other markets around the world.
"We give our medicines away for free in developing countries such as Pakistan and Sudan where families have no other ability to pay for medicines. These are lifelong conditions so it's a long-term decision to support them. The most important feedback I receive is when I get letters from these families, sending a few lines on how their child is doing," says James.
He is now focusing on launching the new multiple sclerosis drug and continues to look at other drugs that need improving. He adds that more opportunities are coming his way because of the work Cycle has done over the past 10 years.
"We have such a large pipeline of opportunities that one of the hardest things for us is choosing where to deploy the capital we have. There is a patient at the end of each one. That's what keeps us up at night.
"If I'm doing this for many years to come, then I'm the luckiest guy. There is an opportunity here to build a large business while continuing to follow our principles of helping patients. When we get a letter from somebody saying 'thank you for rushing that medicine to the hospital and for giving our child a chance', that's what makes it all worthwhile."