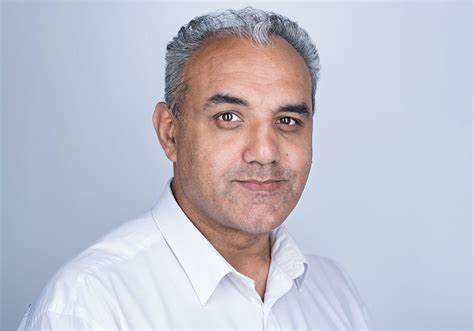 How Fashion UK aims to treble its business
Fashion UK isn't your average fashion business. Licensing is at the heart of the Leicester-based company, which makes and designs clothing featuring popular characters from the likes of brands such as Disney, Warner Bros, Netflix and Lego.
The company was founded in 1999 and has grown aggressively in the past few years, thanks to a focused growth strategy boosted by the pandemic. While Covid-19 disrupted many retailers and businesses, Fashion UK benefited from the various lockdowns as people turned increasingly to TV, streaming services and gaming while they stayed at home.
Fashion UK's entertainment-based products – which include t-shirts featuring characters from Stranger Things or Star Wars – became even more popular. Sales jumped to £181m in 2022, up 38% from £131m in 2021. Gross profit for the latest financial year was £22m, up from £17.8m in 2021.
"It's been steady growth since 2015 and since Covid there has definitely been an increase in consumer demand for our products that has really strengthened the underlying DNA of the business," says Gurdev Mattu, Fashion UK's chief executive. "During Covid a lot of kids were staying home playing games, so the gaming side has really grown in the past few years with Pokemon characters and Mario proving popular. We're growing our European footprint and our retail footprint and everything is all coming together."
But with higher sales comes higher responsibility. Fast fashion is a major contributor to climate change, due to the emissions created from the production and transport of mass-produced clothing. It's an issue Mattu has long been mindful of and Fashion UK is leading the way among fashion firms when it comes to sustainability. The company uses recycled fibres, polyesters and cottons to prove that fast fashion can be done in a sustainable way.
After two years of planning, Fashion UK has just opened a recycling centre factory in Egypt, which takes all the offcuts off surrounding factories. The plan is to package the materials, pulp them and send them to spinners in Turkey, where the material will be spun into recycled yarn to eventually make more recycled garments.
"We were trying to think outside the box and to look at a lot of initiatives. There is a lot of greenwashing by other companies. Recycling and tackling global climate change is very complex. It's difficult for retailers and companies to get it right first time. We're trying to do a good thing. It's a continual process," says Mattu.
Because the company represents major companies, global compliance is hugely important to Fashion UK. There are representatives in all countries where Fashion UK's clothes are manufactured – including Bangladesh, India, Turkey and China – to make sure the supply chain is being managed ethically and fairly.
Like many global companies, Fashion UK has been hit by the cost of living crisis and inflationary pressures. But the economic troubles are not expected to dent sales any time soon. Revenue is expected to rise again in 2023 and the company is on another aggressive growth strategy to hit £500m-£600m turnover within the next three to five years. Employee headcount is at more than 400 and again expected to grow rapidly in the coming years.
"We still have a lot of capacity to grow. This year we will consolidate our last three years of growth and we've tightened up our processes and procedures so we can double or even treble the business. It's exciting times for us. Working with publications like the Growth Index helps us show our staff they're part of an organisation that's successful and continuing to grow."