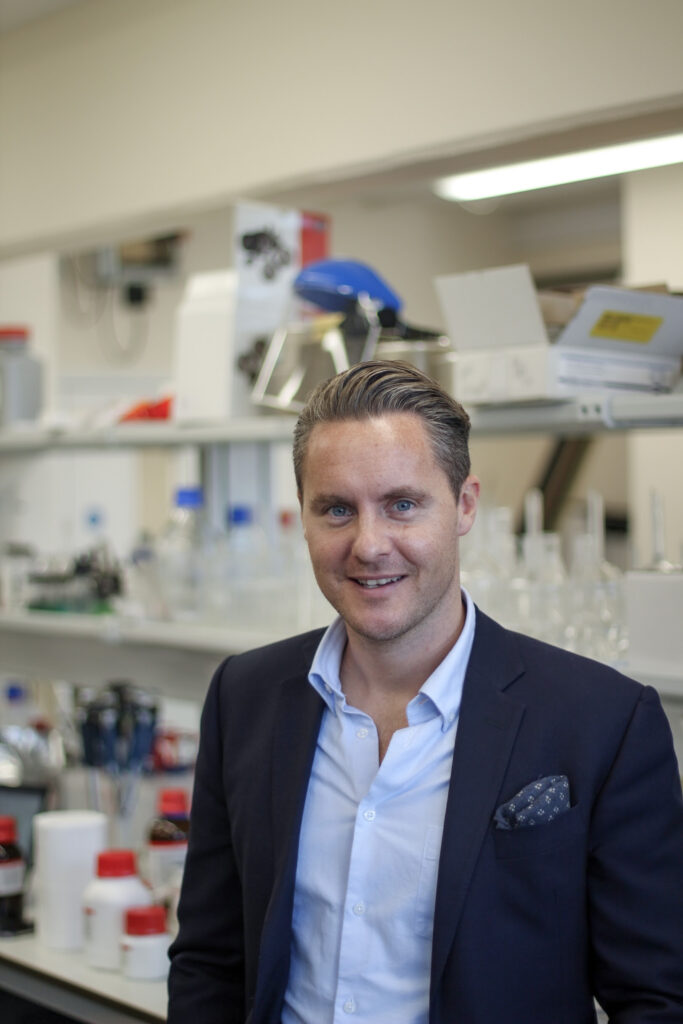 How Grow Group is leading the way in the medical cannabis industry
The medical cannabis industry is growing quickly and one company at the forefront of the UK sector is Grow Group, which was founded in 2017 by ex-banker Ben Langley.
Grow Group is a leading distributor and medical cannabis brand in the UK, specialising in cannabis-based medicines to mostly ease chronic pain or help treat conditions such as epilepsy.
The London-based company, which took fifth place on this year's Growth Index, reported sales of £5.1m in its latest financial year – a fivefold increase on the year before. The company expects revenue to double in its latest financial year.
"There are hundreds of millions of people worldwide with untreated illnesses that could benefit from cannabis. Chronic pain is often quite difficult to treat, and cannabis is fantastic for pain and is not addictive. It can also help ease nausea and vomiting from chemotherapy, and reduce feelings of anxiety and depression. Cannabis isn't a cure but it does help alleviate symptoms," says Langley.
Grow Group, which has around 20 employees, is now in the Channel Islands, Ireland, Germany and is about to launch in Australia. Recently the company has moved into production as well. Grow purchased a cannabis production facility in southern Spain a few years ago, allowing the firm to produce the supply for its own products, ultimately reducing the cost to patients.
"Historically I haven't been a cannabis smoker and originally I saw cannabis as an investment opportunity. I didn't realise there were medicinal benefits. But once I'd found out a lot more about the medicinal benefits, I realised there could be a big opportunity to change how people viewed cannabis," adds Langley.
The biggest problem has been getting doctors on board. Cannabis use for medical purposes has been legal in the UK since 2018 but uptake among health professionals has been slow.
Under UK rules, a doctor can prescribe medical cannabis and companies like Grow can import and distribute medical cannabis if there is an unmet need with a patient. So if a patient has tried another treatment and it's not helped, then doctors are allowed to prescribe medical cannabis. However, the drug is not legal for any other non-prescribed purpose.
Langley says it took a year to get the first 10 doctors willing to prescribe its products in the UK, and another 18 months to hit 100.  "We've now converted a very small portion of the population of doctors to prescribe our products but there's still a long way to go. Nevertheless, there are more and more patients benefiting every day."
The company now has a 35%-40% market share of the medical cannabis market, says Langley. In total the company has raised £12m through crowdfunding and angel investors. Langley is hoping to list Grow Group on the stock market within the next few years to take the company's growth to the next level.
The company is also focused on developing the next generation of cannabis technologies through its R&D arm Grow Biotech, which has a laboratory based in Harpenden near London.
"The industry has only just begun. The conversations we're having with doctors every day are becoming easier as cannabis becomes more accepted in the vocabulary of the medical profession," says Langley.
"Obviously, we don't always have time to pat ourselves on the back or appreciate that we're actually achieving something, so to appear on the Growth Index is a nice way for me and for the team to realise the fights we are having in each country to reach more people are having an effect."