How Huel aims to be the world's leading plant-based brand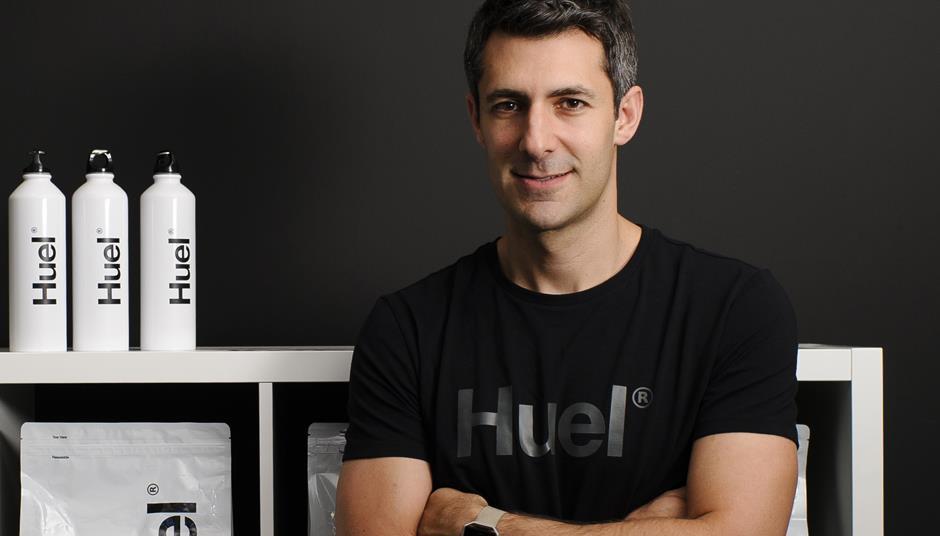 The nutritional food brand is targeting global growth after raising £20m from investors.
The idea behind Huel is simple. The company sells a powder product designed to be a meal or a snack, and since launching in 2015 has attracted legions of fans worldwide who refer to themselves as Hueligans and swear by its benefits. 
Designed by NHS dietician James Collier, the powder is high in protein and fibre and contains 26 essential vitamins and minerals. Simply add one or two scoops to water, shake it, and that'll be your breakfast or lunch. Huel is popular with health-conscious and time poor consumers, and the company's product offering has now expanded to include bars, vegan ready meals, ready to drink bottles and a daily greens powder.
Sales surged by 41% to £144m in 2022 as the number of active customers rose by a fifth to £914,000. Growth is expected to surge this year after Huel raised £20m in a funding round in late 2022 that saw Hollywood actor Idris Elba and television presenter Jonathan Ross come on board as investors.
"We've evolved quite a lot from powder to where we are now. We are building a global brand that is a force for good. Our products are convenient, healthy, affordable and plant based. So, we tick all the major trends right now and by being plant based we're helping people lower their carbon footprint so there is an environmental benefit too," says chief executive James McMaster.
More than half of Huel's revenue comes from outside the UK. Huel sells to more than 100 countries worldwide with key markets including the US, Germany, Sweden and Japan. The company sells its products directly through its website and in the UK has a presence in retailers including Sainsbury's. Huel's aim is to increase its partnerships with retailers so the brand is visible to more consumers.
It's important for us to be in places where people are impulse-buying food and drink. It helps us reach new customers
When you are an online-only brand, and you have minimum order quantities, people are effectively buying in bulk from you. Being in stores offers an easy way to try the brand," adds McMaster.
The money recently raised from investors will help Huel expand its presence in retail stores and boost its product range and market share worldwide. Huel says its brand is becoming more recognisable each day, helped by loyal customers who post on social media and who wear Huel-branded t-shirts.
Most new customers come to Huel through the recommendation of an existing customer. Huel, which employs around 250 people across its offices in London, Hertfordshire, Birmingham and New York, says its priority is therefore to make customers happy. The company is constantly assessing the end-to-end experience – checking the website is user friendly and orders are being dispatched efficiently and packaged correctly.
It hasn't all been plain sailing for Huel though. Like any other company, Huel has had to battle against rising inflation over the past year, which has pushed up the cost of ingredients, packaging and shipping. The company has so far avoided putting up prices since December 2021 by finding ways of being leaner.
McMaster says Brexit, Covid-19 and high inflation brought on by the war in Ukraine has made it difficult for anyone running a business in the past few years. But he is confident about Huel's growth in the coming years.
"We have big ambitions. There are some incredible foundations to the business, and our brand is continuing to grow. We got off to an amazing start and we believe we have an opportunity to be the leading plant-based brand in the world."