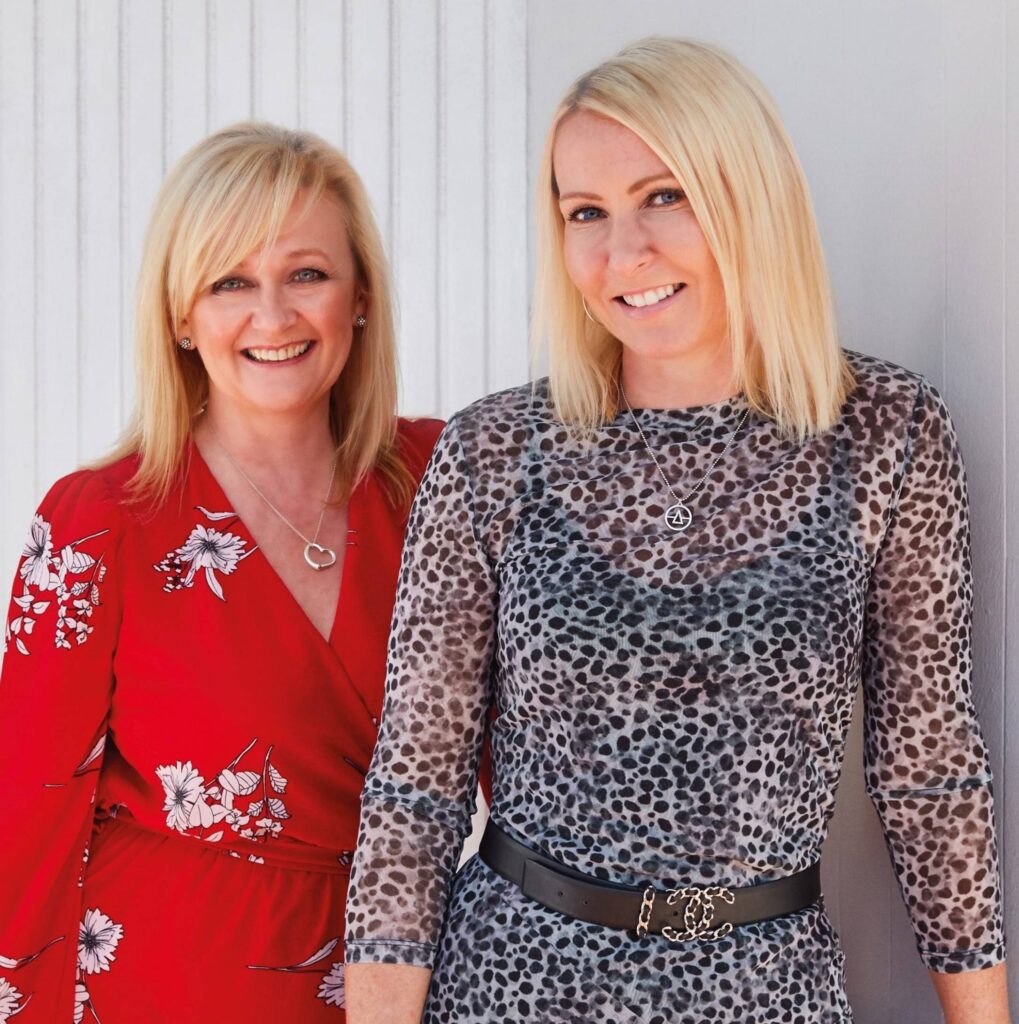 We run our marketing a bit like a news desk. We are able to react and change things depending on what's happening
Online fashion retailer Sosandar aims for global growth as sales surge
It's been a challenging couple of years for retailers, with the cost of living crisis impacting sales and increasing costs for businesses. But one company managing to weather the crisis is Sosandar, an online fashion firm targeting the over-30s.
Cheshire-based Sosandar, one of just 30 companies to make the Growth Index for the second year, recorded a 44% jump in sales to £42.5m in its latest financial year as the average order value rose 8%. Annual pre-tax profits are expected to come in at £1.6m, an impressive turnaround compared to a £600,000 loss the previous year.
The reason for the company's fast growth has been its decision to focus on selling through third parties including John Lewis and M&S as well as through its own website, says co-founder Julie Lavington. "Working with third parties is a very profitable way to trade. It raises brand awareness, because we're working with partners that obviously have very big audiences of their own. It's a key part of our scale-up strategy, and working with third parties is as important to us as our own website and direct to our own consumers," she says.
Sosandar was founded in 2016 by Julie and Ali Hall, who used to run weekly lifestyle magazine Look before quitting to launch Sosandar after raising £2m from private investors. 
Key to the brand's success is its ability to engage readers through content and marketing strategies, thanks to the pair's experience of running a magazine. Email communication contributes to more than 50% of revenue, says Ali. "We run our marketing a bit like a news desk. We are able to react and change things depending on what's happening. Our experience of fashion editorials means we also know the importance of lifestyle imagery for engagement. People are buying into a lifestyle as well as the product."
Sosandar's marketing spend is spread across three core areas – TV advertising, glossy brochures and social media. Together these three elements build the brand and create an emotional connection, driving sales by bringing potential customers to the Sosandar website and getting them to spend once there. This multi-channel strategy differs from many other fashion retailers or fast fashion brands, which typically focus on social media adverts and partnerships with influencers.
"We think this marketing mix works really well for us, but we constantly refine and amend our marketing strategy and are constantly monitoring the best TV channels for us, the best time of day to show our adverts and so on. It's about getting the best quality customers who will go on to spend," says Julie.
The quality of the clothes is also important. Once customers have been encouraged to make a purchase, they need to be happy with what they're wearing. Sosandar takes the quality of its products seriously, working with suppliers across Turkey, China and India to ensure the best quality. "Yes, our expertise is in communicating well with customers and doing great imagery. But fundamentally the product, the design and ensuring we manufacture really good quality products is absolutely everything to this business," adds Julie.
Sosandar has big plans for growth in the coming years. The company aims to partner with more retailers in the UK to increase brand awareness in its home market. There are also plans to expand internationally and Sosandar is currently assessing territories overseas where the brand could launch.
Julie and Ali say they encourage entrepreneurial spirit within the business even as headcount is growing. The company employs more than 50 people and running a democratic organisation is important to the founders.
"I think part of that comes from having two CEOs, so there isn't one person making a decision," says Ali. "Everything Julie and I do is discussed and debated. As a result, these discussions go throughout our leadership team. We're very open, we're inclusive, we debate stuff and we come up with the best solution as a team. It's not about what one person's vision is – it's about how we all work together to communicate that vision and execute it."